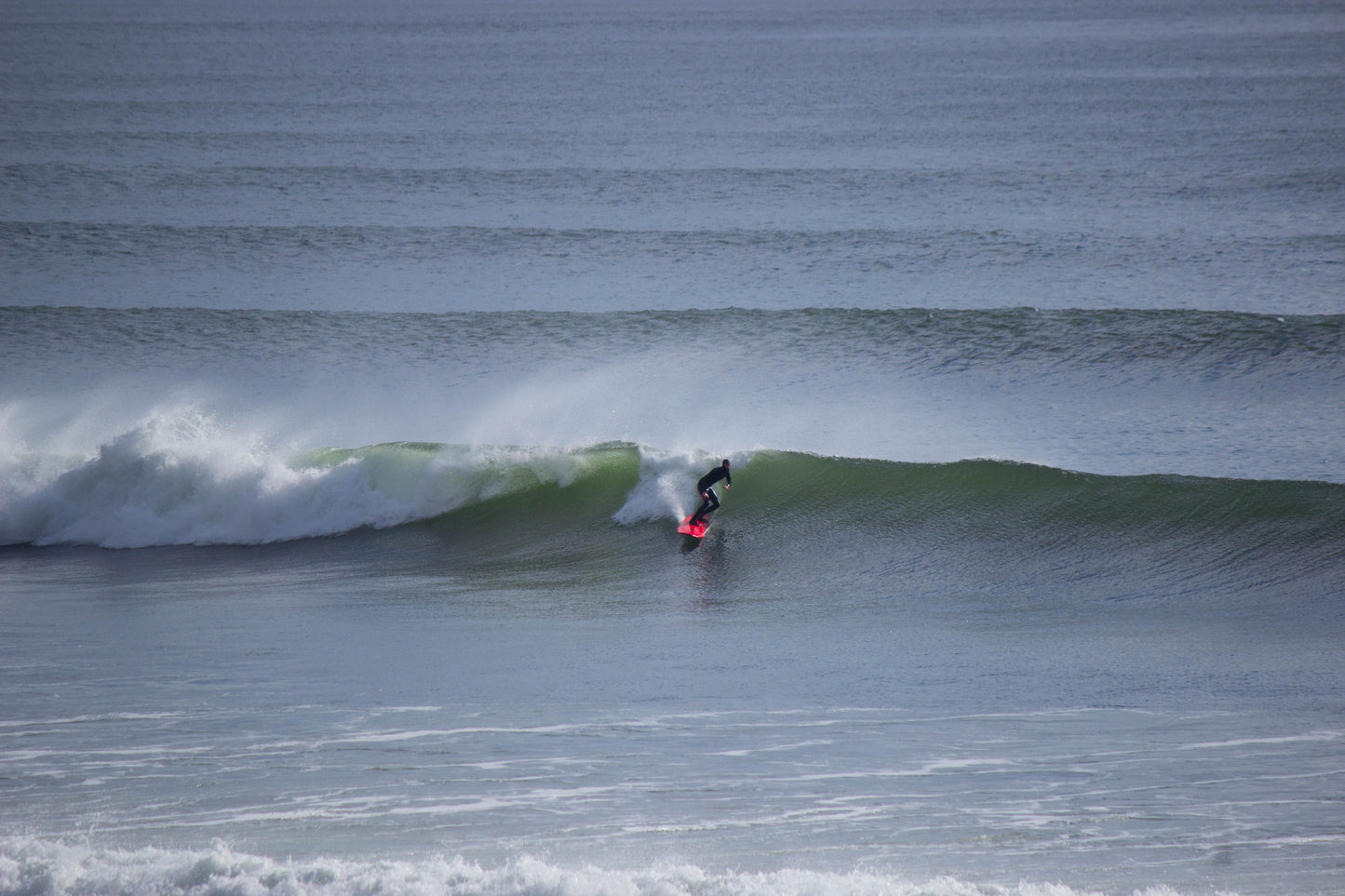 How about a post-corona trip to Dingle?
It seems that no-one posts anything personal on Facebook these days which, frankly, might be a great blessing. However, it seems I still occasionally do so as Facebook reminded me of my trip to Ireland last year. And looking back at the photos I felt obligated to tell you to persuade you to book a trip to the west of Ireland when this whole virus thing is behind us.
For us, it was a rerun of a previous attempt to cross the Irish Sea by ferry which was cancelled due to a meaty named storm. This time a flight to Cork and a car hire took us on our way to Dingle Bay. The trip was a quasi-stag, 3 of us who do trips together marking the marriage of one of my dear brothers. In light of this celebration I was determined not to turn this into a surf trip, something I've historically not been great at. However, a few days out and the forecast for Inch Beach was looking ridiculous - 6ft @12 secs and light offshore winds (insert drooling emoji). I repeated the same mantra over and over in my head, 'this is not a surf trip, this is not a surf trip'. It's not that the boys aren't into surfing, it's part of the reason we hit the west coast, it's just when the waves are good I can get a bit restless and antsy if we're not in the sea and this trip was also about hanging out. In light of this new self-controlled me, I decided to leave my boards at home and rely on surf hire when I got there. I mean, maybe the forecast would change?
The drive over to Dingle Bay was incredible, the views driving through County Kerry are stunning. In my ignorance, I had expected rolling green hills rather than snow capped mountains. We decided there and then we would be scaling Carrauntoohil, Ireland's highest peak before the end of our short trip.
These trips with the boys have traditionally been rough and ready with wild camping or bunkhouses as the main source of accommodation. However, it seems we're getting soft with age as our Air BnB boasted comfortable beds and stunning vistas stretching from the peninsula up to the mountains. Apparently we're going up in the world. The bay windows in the lounge allowed for the most comfortable eye-ball surf report of Inch Beach going. And to my relief the surf on the eve of our arrival looked small and comparable to East Wittering.
The second morning, however, we saw the forecast unfold as planned as we awoke to blue skies, offshores and a steadily building swell. There's a considerable smile on my face. The bay was stacked with corduroy lines. The only possible hindrance was the fact I'd be relying on surf hire and potentially ropey foamies!
With a not-too-ropey foam board under my arm I paddled out into head high surf with one other guy out. ONE GUY. If we get 2ft at Wittering's the place is heaving, not a complaint, just a stark comparison. Thanks to a friendly Scottish guy on the cliff with a camera and a telephoto lens I've got the following snaps. It was fun.
After a very fun session we ventured up the wild atlantic way. A stunning coastline where you're reminded frequently that this is where they shot Star Wars, The Force Awakens. 
Our penultimate day was the day we'd carved out to summit Carrauntoohil. I won't lie, I was grumpy and tired from the mornings surf and I was really, really hungry. Nevertheless, the boys communicated I had no choice but to climb it. I knew they were right, I was just unfit and did I mention hungry? Snow capped peaks and dramatic cliffs in every direction. I'm going to let the photos do the real talking of how beautiful it was.
It was a very short trip, yet with the atlantic coast and stunning mountains within touching distance, it felt it lot longer than it actually was. A pretty enjoyable combination of surf, snow and relaxation without endless driving and uncomfortable nights. So there we have it, County Kerry take a bow. Book your trip now. Seriously, it has everything you want. Do it.