This store requires javascript to be enabled for some features to work correctly.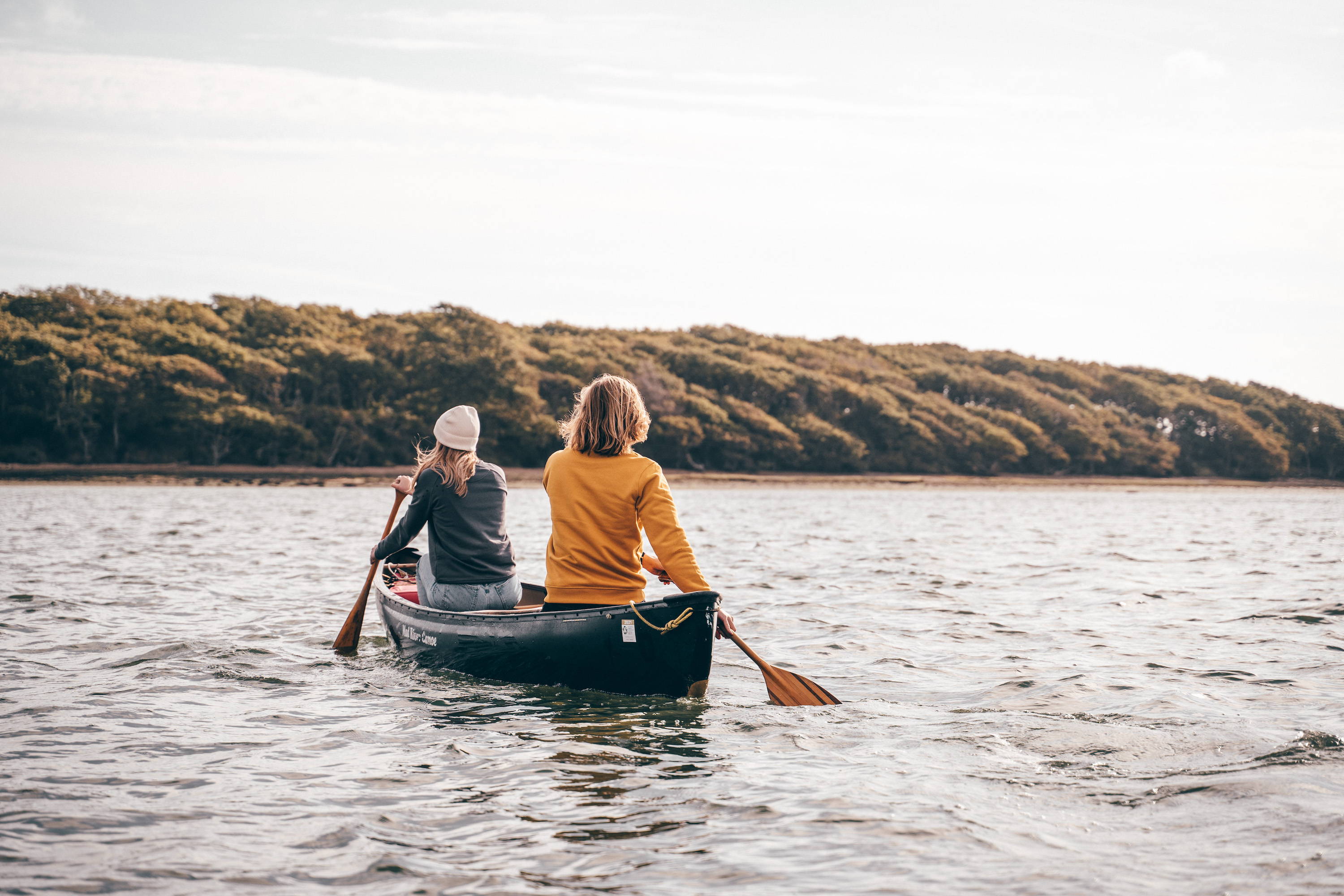 chichester harbour, october
It was one of those autumnal days, a slight nip in the air from the fresh south-westerlies but also vast swathes of blue sky and sun drenching the changing leaves and glimmering sea in golden autumnal light. The plan for the day was a simple one, take a couple of canoes and a box of sossies up past Itchenor Reach and land for breakfast and a stroll through the gnarled trees on the harbour shore.
Over the years of photographing these trips for new collections there can be a tendency, through my own fault, to overcomplicate the day. I frequently look to capture a variety of landscapes and shoot as much product as possible; this results in a fun but often tiring day. This day felt different, as I sat in the glow of our fire, flanked by good friends, tea in hand I was struck by the accuracy of the old adage that less is more. In my opinion, watching the tide rise with good company, good views and the aroma of cooking sausages is a pretty simple recipe for contentment.
At Gnarly Tree we always endeavour to creatively capture the life we live here on the southern side of our little isle. We hope you enjoy this new collection, go get out amongst it.
Jonny