This store requires javascript to be enabled for some features to work correctly.
_________________________
a look book for restricted times.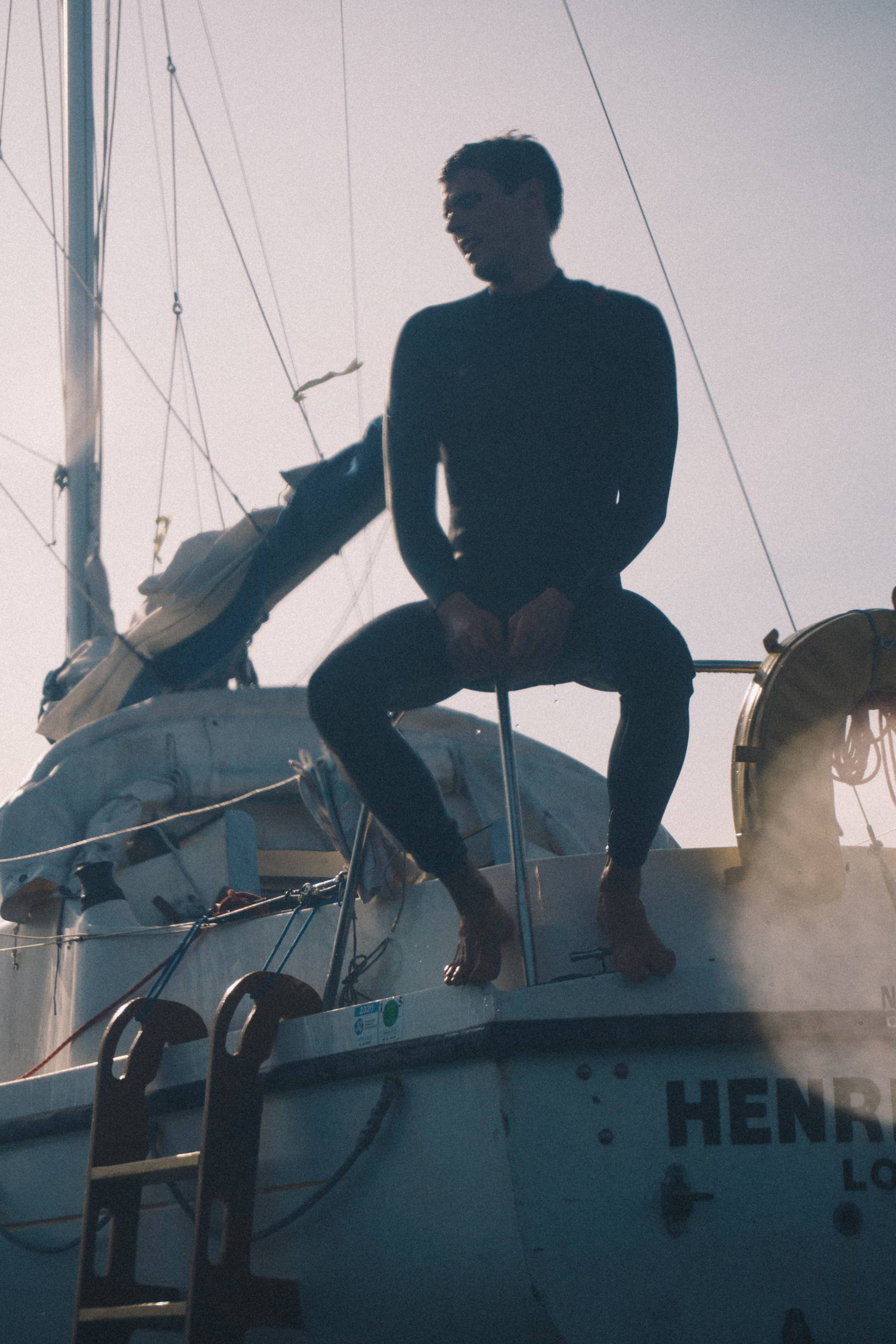 After months of travel restrictions and stints of house confinement there was a real temptation to indulge my lockdown fantasies of a far flung photoshoot. But, as restrictions failed to ease it became clear that the challenge of this shoot, indeed the challenge of this odd season of life, was to find adventure on the doorstep and be grateful for the beauty of our local surroundings. What a privilege it is to print our products from a workshop nestled between the rolling hills of the South Downs and the fickle, blustery south coast. Our designs have always tried to celebrate the icons and quirks of our local landscape in a beautiful and original way and this season's line is no different. Armed with boats, boards and a new collection filled with rich autumnal colours we set out on the waters of Chichester Harbour with good friends, cold beers and a healthy amount of gratitude. It's good to keep things simple.
Those golden leaves are telling me the season is changing, and this one happens to be our favourite. Dive in the cold sea, warm yourself by roaring fires and throw on that cosy sweatshirt. Enjoy this season at home.
Jonny, Founder of Gnarly Tree